If you follow me, you know that I sell my wares at
The Spaulding Cooperage in Townsend, MA
. I've recently made a change in what I carry. Not only will I continue to make and sell my own items, but I really want to showcase artists in a local venue that I like to call
The R.E.A.L.
Town Marketplace.
R=recycled E=eco-friendly A=artist-made L=locally-sourced.
I have big plans for this Marketplace! Stay tuned...
Here's my first spotlighted artist-Dana Huff of
New England Handmade Artisan Soaps
. She's a wife, a mom, a teacher and a soap maker. Dana makes so many different kinds of soap, but I only carry a few varieties in the shop, so check out her Etsy site for more selections.
They are 100% natural and handmade. Love that!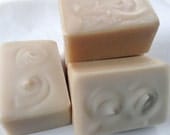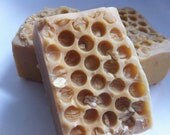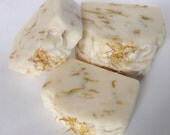 Literally, the soaps have been flying out the door. I can't keep them in stock. That got me to thinking that 1. I have to continue to offer these great soaps and 2. I need to display them better. I originally had them in a basket all mixed together-not good for trying to sniff all the different 'flavors'.
So I came up with a great solution, if I do say so myself.
I've had this antique seed packet display box for a long time.
I bought it, knowing that eventually I'd find something to do with it. And as luck would have, I've had a bit of a hoarding collection issue with vintage soap dishes. I just love them, and I just can't part with them. Here's my solution to a better display...
I added a piece of plywood painted in chalkboard paint to the back and attached various wall mounted soap holders-cute, right?!
I added narrow antique brackets to keep the cover permanently open.
Now it's ready for the soap...
The other items in my box of goodies, besides vintage soap dishes,(yes, I realized I needed to sell some), are vintage/antique tea cup saucers. They make a great soap dish if you have a wide enough counter. So pretty and a great use of these saucers that have lost their mate.
I just have to wait for the rest of my order to come in, and I'll fill it up again.
Thanks for supporting 'local' and 'artisian-made' people!!
Makes my heart happy!
~Kris